Recently, 2021 MEI Awards Final Evaluation was successfully hold in Nanjing. This year, the committee invited 10 judges from various fields like design, manufacture and sourcing so as to promote made-in-china products, accelerate branding innovation, encourage Chinese designing to transform and realize in the global market.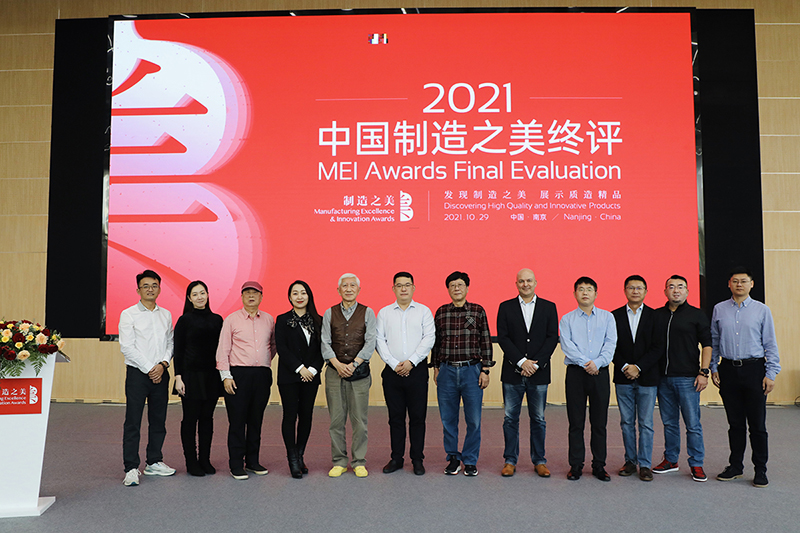 The awards process is consists of four parts which are products collecting, online initial evaluation, candidate confirmation and on-site evaluation. The judges evaluate the products from the angles like innovation value, man-machine interaction, safety compliance, aesthetics and other ones. There are 464 pieces of products enter into the final part from 7850 pieces.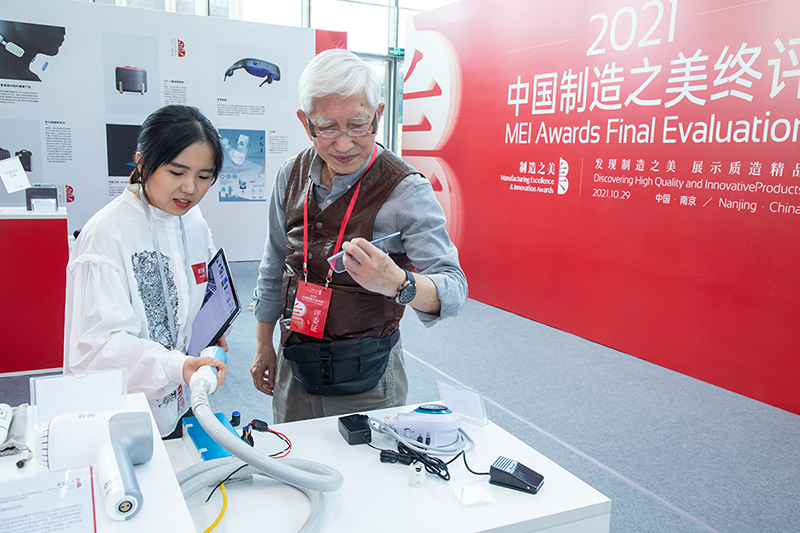 At present, the "Carbon Neutral" and "Peak Carbon Dioxide Emissions" is triggering a wide and profound revolution in the economic society system. And this revolution is asking every enterprise to operate the concept of "green development" into the whole process of company operation. Lilei, the CEO of Made-in-China.com said at the beginning of final evaluation that, "MEI Awards initiated a proposal called 'Green Horizon' together with many leading enterprises in Fujian province this July. In order to follow the purpose of low carbon and environment friendly, MEI Awards limited the quantity of products sent to the final evaluation scene, tried to present competing products in a digital and multi-media way and create a better evaluating experience for the judgers." MEI Award not only showed the strength and innovation of Made in China to the world, but also innovated the system to demonstrate its corporate social responsibility.
During this evaluation process, judgers paid close attention on the design concept "sustainable environment, energy saving". They thought that the application of fresh technologies like electricity generating photovoltaic facilities, degradable material and smart system can push Made in China make great progress in the global market. Guanzhong Liu, the tenured chairman of MEI Awards committee, was greatly impressed by a Chinese style centralized system for cooking fume emission, "This product reveals that Made in China is shifting is perspective towards environment and resources. This can help maximize the Chinese family's utilization of resources and help realize the "0 emission".
In addition, the open day for college student, "Youth Power", was held simultaneously with MEI Awards final evaluation. Around 40 students and teachers from Nanjing University of science and technology came to the open day and 10 of them were selected as the judger assistants to participate the final evaluation. These 10 students were all from the industry design field and they were greatly encouraged while witnessing the great Made in China being selected.
MEI Awards has been held for 11 years and kept insisting in the mission of "Win the Place for Made in China in the Global Market". In the past 11 years, MEI Awards has been enabling Chinese manufacturers and industrial design to explore and develop. Nowadays, MEI Awards has developed into the integrated platform which concludes products selection, information sharing and business promotion.
In the future, MEI Awards committee will invest 10,000,000 RMB to customize the unique plans for promoting entry products and companies and provide more chances for them to show on the global stage. MEI Awards will keep focusing on Chinese industrial design and create a better business future for it.